Wildfires remain a hot topic in 2022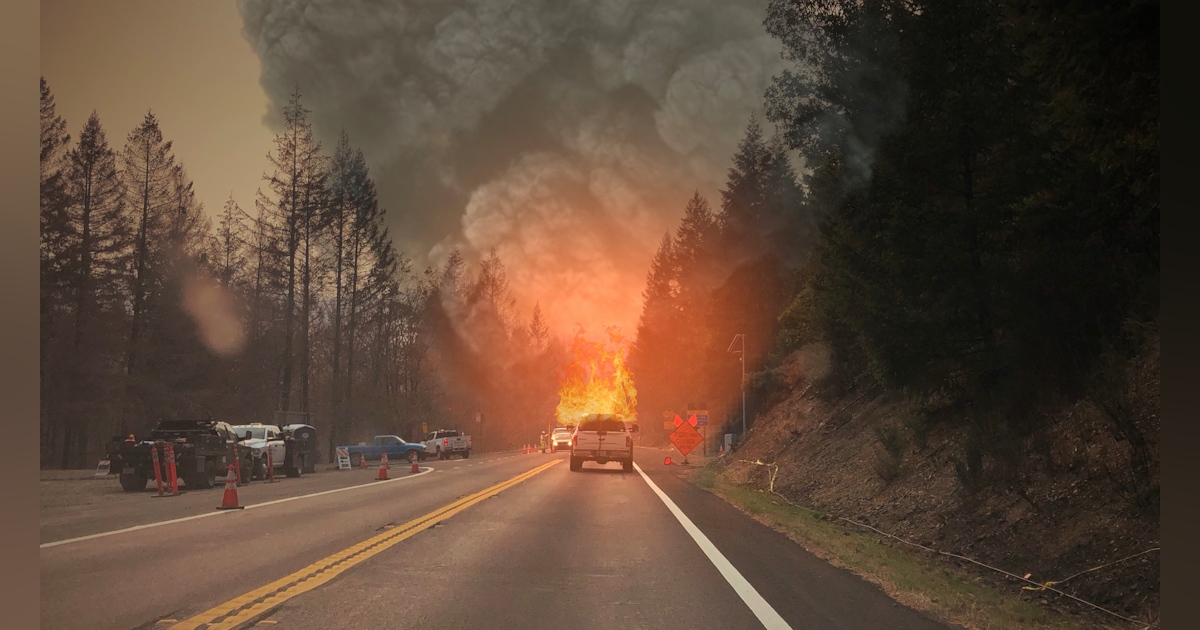 Mother Nature is capricious. She can be a wonderful friend or a formidable adversary, depending on the day, or even the hour. While many of us were enjoying the hottest Christmas week ever, for thousands of people living between Denver and Boulder, Colorado, this hot, dry weather created a nightmare. On December 30, several thousand people were ordered to immediately evacuate their homes and businesses as a wildfire of more than 6,000 acres quickly spread through densely populated areas. Nearly 1,000 homes and businesses were destroyed before firefighters put out the blaze with the help of a heavy snowfall the following day. This Colorado fire was just the latest of several wildfires to occur in 2021 and is part of a long list of natural disasters that have plagued not just the United States, but many parts of the world over the past of the last two decades. Wildfires can wreak havoc on electrical infrastructure, and all too often that infrastructure is discovered to be the initial source of the fire. When this happens, the loss of infrastructure becomes a secondary issue for the utility that owns and operates the T&D network.
It is unfortunate that early reports from Colorado said the fire started from a downed power line. It was reported before authorities even began investigating the cause of the fire, and investigators have since ruled out downed power lines. The fact that the electric utility was initially blamed, however, is an indication of the predicament that some utilities face when trying to provide safe, reliable and affordable power.
Affordability is definitely on the line for some western US utilities facing wildfire risks. On December 16, 2021, Southern California Edison (SCE) became the latest utility to pay steep fines and penalties for its role in five wildfires from 2017 and 2018 that together burned more than 380,000 acres and destroyed properties. thousands of houses. The utility's settlement with the state's Public Utility Commission (PUC) requires its shareholders to pay a fine of $110 million to California's general fund and $65 million for improved safety measures. The settlement also prevents SCE from passing on to its customers $375 million in costs incurred due to insurance claims related to the fire. The full settlement carries a price tag of $550 million. That's a lot of money, most of which will not be available for SCE to invest in technologies and other measures that will reduce the risk of future wildfires.
The recent SCE settlement is just one of many similar settlements in California. California's PUC reached a $125 million settlement, also in December, with Pacific Gas & Electric (PG&E) over the 2019 Kincade fire, which was PG&E's most recent payout, but not its first fire. Forest. In mid-2020, the utility emerged from Chapter 11 bankruptcy attributed to more than $30 billion in liabilities from the 2017 and 2018 wildfires started by its power lines.
It's easy to see why California utilities have taken the lead in wildfire mitigation strategies. The recent Colorado wildfire, however, shows that other US utilities also need to take the risk seriously. Prolonged droughts (attributed primarily to climate change) in many parts of the country leave many utilities vulnerable to wildfire risk.
It is also easy to understand why T&D World readers are particularly interested in utility best practices for wildfire mitigation and response. The Wildfire section on T&D World is one of our most visited pages and our free e-book "Wildfire Risk Mitigation Volume 2" published in April 2021 has been a huge success. If you want to know how Bonneville Power Administration, SDG&E, SCE, and Bear Valley Electric deal with wildfire issues, you should download it. As I mentioned, it's free.
We have published several articles on forest fires in T&D World in 2021, and as the editorial team plans their content for 2022, wildfire stories will take up an even larger share of our coverage. We are preparing a special supplement in the May print and digital issues, as well as planning a full-day virtual event on the subject.
The utilities and solution providers they partner with are creating and applying technologies and processes that are making great strides in wildfire prevention and management. Many of these utilities and companies are sharing their strategies and lessons learned with T&D World so that we can share them with you. Although they are the true champions of this fight, we at T&D World are honored to be able to play a small part in protecting lives and property from wildfires. If you have any wildfire stories to share with us, or wildfire-related topics you would like us to cover, let us know. You can contact the editorial team via the "Contact Us" function at the bottom of our homepage.