Why women struggle to get their HRT prescriptions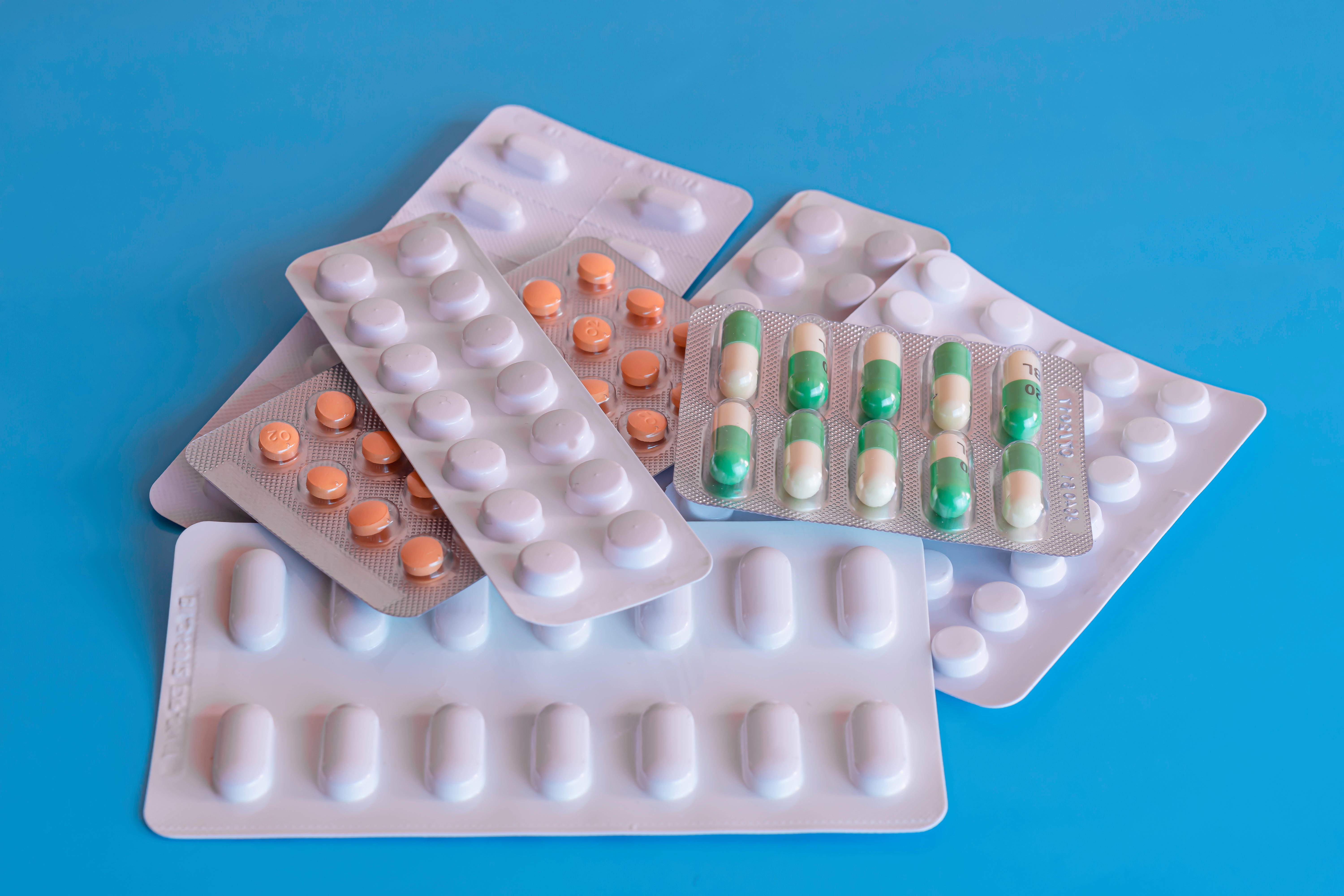 Posted on 05/05/2022 | Last update 05/05/2022 |

Reading time

minutes



Last week, the British Menopause Society has published an update on the current availability of hormone replacement therapy (HRT) products. Manufacturing and supply issues mean that many women in the UK struggle to get their HRT medicines, or even prescriptions for alternative treatments. This article examines what is behind the HRT shortage. It can also be used by Senedd members and their staff to direct their constituents for advice and support.
Around one million women in the UK use HRT to relieve menopausal symptoms
The Royal College of Obstetricians and Gynecologists (RCOG), British Menopause Society (BMS) and the Faculty of Sexual and Reproductive Health (FSRH) issued a joint statement over 2 years ago, highlighting concerns that some women across the UK were unable to get their prescriptions due to shortages of HRT products. The inability to cope with shortages, coupled with the impact of COVID-related global supply issues, means that many women are extremely concerned not being able to access this vital medicine.
Many women experience menopausal symptoms that affect their quality of life and long-term physical health. HRT is the most effective form of treatment. HRT treats symptoms of menopause, including hot flashes, night sweats, vaginal dryness, joint pain, fatigue and low mood. It is also reported that HRT can help reduce recurrent UTIs, improve sexual function and reduce the risk of osteoporosis.
HRT is used to replace estrogen hormones which stop being produced by the ovaries when a woman enters the menopause. Some types also contain the progestogen hormone. There are different methods of taking HRT, including tablets, patches, gels and vaginal creams or rings. But as with all medicines, once a patient has been prescribed one type of medicine, it is not easy to switch to another if supplies are low. There are also debates about the effectiveness of different types of HRT, which means patients may be reluctant to accept other drug options.
There are few explanations for the shortages beyond manufacturing and supplier issues, although increased adoption due to awareness of the benefits of HRT may be partly responsible
The President of the British Menopause Society has already said "It remains unclear why there is a shortage of treatments in the first place, or when normal product supply might resume."
The pharmaceutical company Janssen, which manufactures the Evorel HRT treatment, said they found "an unusual increase in demand for HRT in recent months in a number of countries, including the UK".
Some supplies will have been affected by the continued challenges posed by the COVID-19 pandemic. Women also encountered difficulties in obtaining clinical appointments and accessing pharmaceutical services, which likely exacerbated this situation.
But Labor MP Carolyn Harris, who co-chairs the UK Menopause Task Force said 'poor planning" is to blame for HRT drug shortages. She said the shortage of HRT shows that women's health is not a priority for the government;
The problem with menopause is that for too long women have not been listened to, women have been ignored, they have been prescribed and diagnosed with other conditions and menopause has not even been considered… For a woman in menopause , this HRT is as important as insulin is to a diabetic.
The shortages were raised last week in the House of Commons by Caroline Nokes, the Conservative MP and President of the Women and Equality Commission. She says pharmacies in his constituency were completely out of HRT"which leaves women of a certain age… without access to estrogen gel, which allows us to sleep and work competently."
The MP told the Mail on Sunday; "You can't help but think that if it was a drug used exclusively by men, they would have already sent in the military to bolster production."
Menopause is no longer a shameful word, but HRT drugs are not catching up with demand
Women talk more about menopause and therefore discover that help is available. High profile celebrities like Davina McCall have campaigned for better care, and political leaders including Scottish First Minister Nicola Sturgeon have spoken candidly about their experiences of menopause. Helping many women realize that they no longer have to suffer in silence. This could explain some of the increased demand for HRT.
Recent figures suggest the number of HRT prescriptions in the UK has more than doubled in the past five years.
Women who were previously put off taking HRT due to 'scary stories' about the treatment may also come forward. In 2015, the National Institute for Health and Care Excellence (NICE) published guidelines who said that HRT is effective and very safe; discrediting previous claims about the risks of the treatment.
Orientation means that General practitioners have been encouraged to prescribe HRT to women going through menopause. We're also starting to see women challenging things a bit more, with women asking GPs for HRT and calling for more support in the workplace.
The Welsh Government has yet to issue a statement on HRT drug supply in Wales
Earlier this year, Welsh Health Minister Eluned Morgan MS told the Senedd Health and Social Care Committee that women's health was a priority for her. The minister has pledged to issue a statement on the quality of women's health later this year and is a member of the UK task force.
But despite persistent reports of a general shortage of treatment, which is likely to cause anxiety for many women in Wales who are dependent on this treatment, the Welsh government has said very little about the issue. Is the Minister working with the UK government to ensure women in Wales have reliable and equitable access to these essential medicines in the immediate and longer term?
UK Government Health Secretary Sajid Javid announced last week which he would name a new HRT Tsar to deal with the HRT supply crisis. On April 28, he announced that Madelaine McTernan (head of the UK Vaccine Task Force) would lead the new HRT task force. This focus on HRT may mean that other recommendations that have been called for to address national shortages of HRT (such as changing the law on prescription), as well as calls for annual prescriptions for HRT may also be accelerated.
Help and advice is available for women struggling with menopausal symptoms and/or having difficulty getting their HRT supply
According to British Menopause Society, more than 75% of women experience symptoms of menopause, and a quarter of these women describe their symptoms as severe. There are many resources available for women who may be experiencing menopausal symptoms. Links to this information are included below:
The British Menopause Society also keeps its website up to date on the treatments available based on the information provided by the manufacturers. They say supplies of alternative HRT products are available and the women affected should discuss alternatives with their GP.
---
Article by Sarah Hatherley, Senedd Research, Welsh Parliament