The pandemic remains the main topic of the CBJ Health Care Summit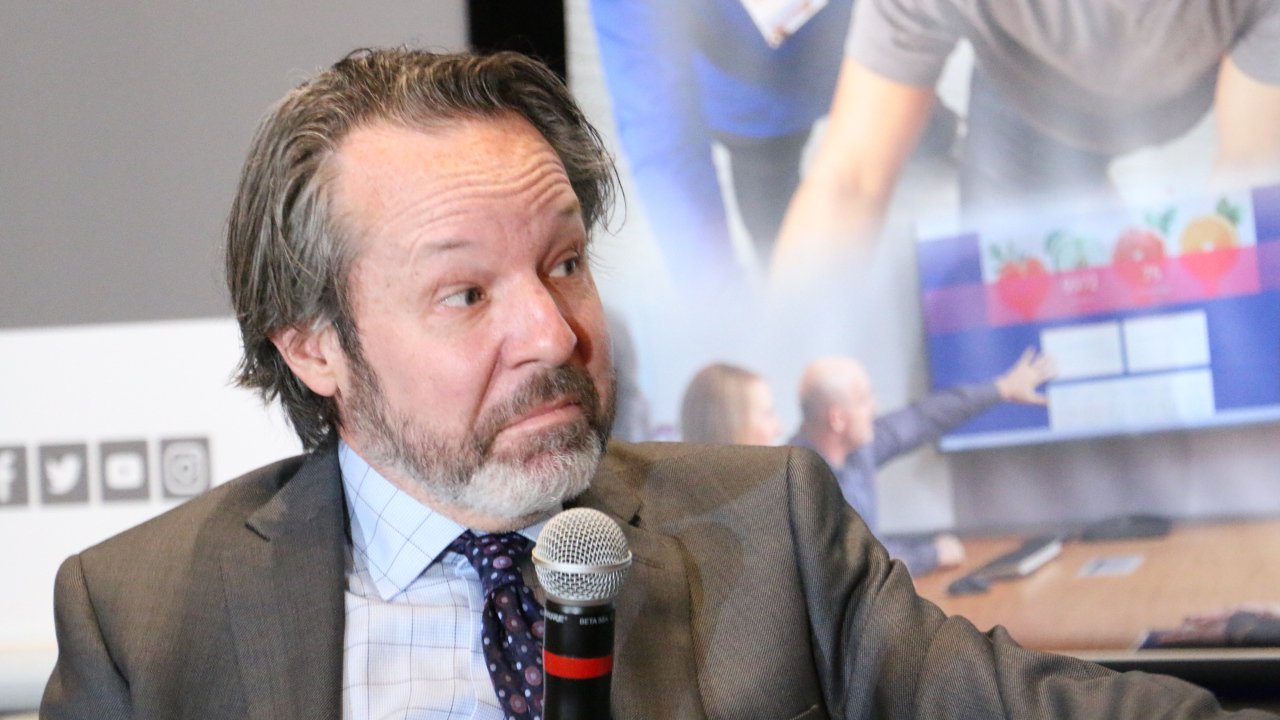 The COVID-19 pandemic and its effects on the healthcare system and life in general was again the main topic of the CBJ Healthcare Summit 2022 held this morning at the Hyatt Regency Coralville Hotel & Conference Center.
Two years into the pandemic, the number of cases and hospitalizations are falling, but its continued toll must be met, said David Stoltz, professor of internal-pulmonary medicine, critical care, and occupational medicine, University of Iowa Health Care, during a question-and-answer session.
"I'm quite an optimistic person, so hopefully things are moving in the right direction," said Dr. Stoltz, who trained as a pulmonologist and critical care physician. "I think we'll get there, but I don't think we're at the magical stage of endemic yet."
"I think if you talk to epidemiologists, infectious disease experts, what they're saying now is they're not making predictions anymore. At every turn, the virus has made us realize we're not in control, and it's doing unique things that we haven't seen other respiratory viruses do. That being said, all pandemics come to an end.
While he didn't name a specific country that has handled the pandemic particularly well, he did praise the Iowa City area.
"Maybe not so much with Omicron because I think we were all overwhelmed, but generally speaking I think I was impressed with how we as a healthcare community had resources available and had these clinics to track and monitor people while they were actively infected with COVID," he said. "It's not to honk the city's horn, but I think we've done good job."
But healthcare workers are "just exhausted" from the physical and emotional stress associated with the pandemic, he added.
"We have also seen a large number of people leaving the health profession, so those who have remained are experiencing increased additional stress and burden. A critical care nurse is not something you can train in a few months," he said. "We've had people with 10 to 20 years of experience who have moved on to other areas of the healthcare industry or left the profession altogether. We have many healthcare professionals who cannot take vacations due to staffing shortages.
On the other hand, medical school admissions have increased dramatically as people want to make an impact despite the obvious constraints of the occupation.
"The most important message is that it's getting better. I think we have learned so much about this virus," he said of the lingering pandemic. "It's a testament to the scientific and medical communities in terms of what they've done. The possibility of making a vaccine in less than a year and as effective as it is, it is truly incredible. We are learning to live with this virus because ultimately that is what we are going to have to do. »