Replacement theory a hot topic for many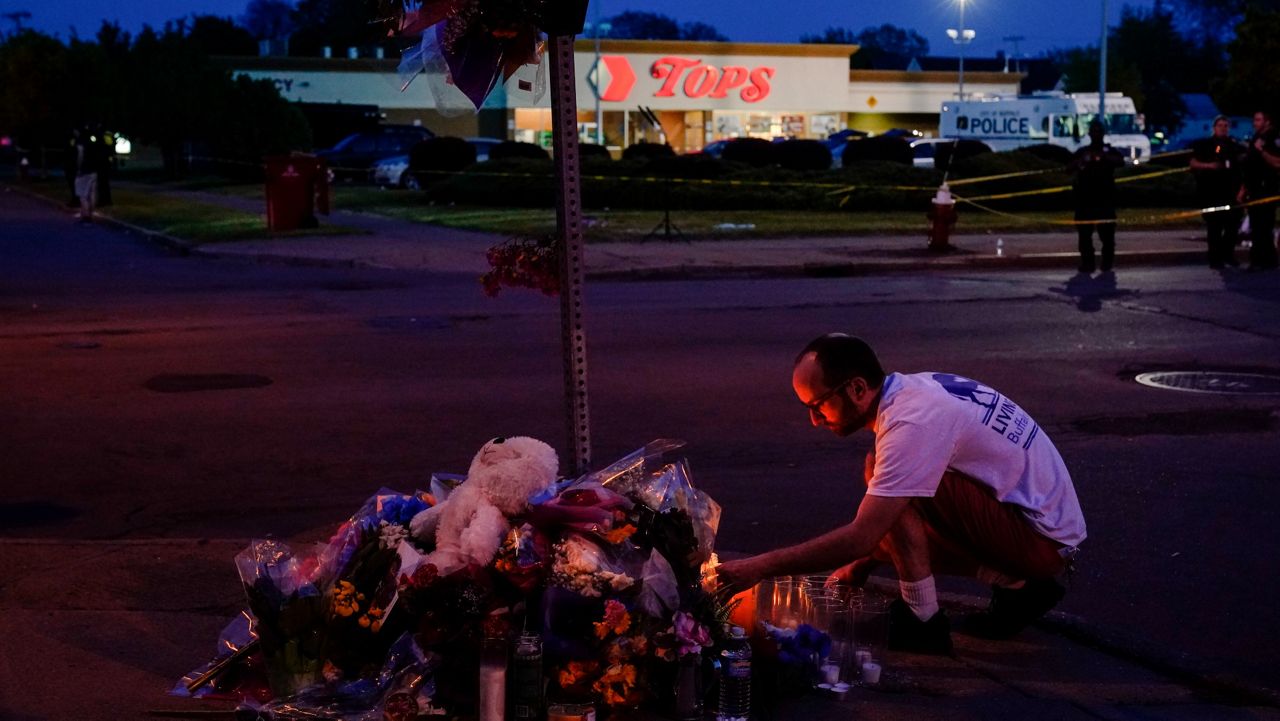 ORANGE COUNTY, Fla. — The accused Buffalo supermarket killer sits in a jail cell under suicide watch.
By Wednesday, the medical examiner should have returned the 10 bodies to their families.
By Thursday, the alleged killer is expected to appear in court.
Investigators strongly believe the accused shooter specifically sought out black people to kill, even writing at length about "replacement theory" or "the great replacement."
Dr. Larry Walker is a professor at UCF and specializes in American race relations. He says the "replacement theory" is essentially a form of racism.
Locally in Central Florida, efforts are underway to break down barriers through dialogue.
The term "replacement theory" may be new to some, but its concept is nothing new.
"The underlying ideas when we talk about the intersection of racism and violence in the United States have been there for generations," says Dr. Walker.
To put it simply, the "replacement theory" in the United States is the idea or plot to reduce the influence of the white population – an idea that someone is picking up somewhere, according to Dr. Walker.
"Racism is taught," says Dr. Walker. "What is happening in this household, what is happening in the communities in which these people reside? The Buffalo murder and so on, what are we teaching in those communities or those homes that those people believe are being replaced?
Both Rachel Allen and William Jefferson are part of the Peace and Justice Institute, a Valencia College program that promotes peace and justice through respectful conversations that can hopefully turn conflict into growth and transformation.
"It's an ongoing dialogue," Allen describes. "It's the way to come together and be in a better place in terms of race relations in our country."
So far, about 100 people have registered for an in-person discussion of the Institute for Peace and Justice in Sanford on Thursday. The goal is to create more equitable communities as well as to identify inequalities and develop strategies to address them.
"If I say something and realize that it provokes a reaction in the person I'm sharing my story with, it's an opportunity to say, why is this happening?" Jefferson, who is the program's community manager, offers as an example. "It's an opportunity for me, as a human being, to express my humanity."
Dr. Walker agrees that talking is one way to help solve the problem, but more is needed. He believes more conversations need to take place in schools, homes, communities and religious institutions.
Allen and Jefferson are hoping people will come talk to them on Thursday.
The event hosted by the Peace and Justice Institute is at six o'clock at night at the Sanford Civic Center. Doors open at 5 p.m. If you would like to attend the discussion, you can register here at https://www.eventbrite.com/e/sanford-speaks-tickets-290449892447.