MAFS 2022: Selina Chhaur talks about discussing race with Cody Bromley
The week of confessions gives the Married at first sight couples an opportunity to address confrontational issues at a very early stage in their relationships.
Experts give them challenges and tasks to foster communication about desires, expectations, and lingering doubts.
When Selina and Cody were given a task that allowed them to ask each other free questions, Selina took on the task.
Stream every episode of Married at first sight for free on 9Now.
"Is the lack of interest, attraction and affection due to my nationality [ethnicity] and look?" Selina asked Cody.
"I think it worked, early on," Cody admitted. "It's not… I'm not racist in any way, but it's not something that I know of. To be honest, yes, the short answer is that it probably is."
READ MORE: Cody talks about his "confronted" conversation with Selina on MAFS
His honest answer crushed Selina. She cried and left their apartment, needing to be alone.
"For me, it took a lot of courage to ask that question, because I didn't think in our time it would still be a thing, and I was just hoping he wasn't going to write me off early and judge the book by its cover, don't bother reading the book at all, so it was kind of upsetting to hear his response," Selina told 9Entertainment.
READ MORE: MAFS 2022 Episode 8 Recap
She decided to ask the hard-hitting question because of some previous cues Cody had given her, including their conversation about sexual attraction on their honeymoon and Cody's decision to put Samantha first in the rankings challenge. Pictures.
"I guess initially Cody made it clear he wasn't physically attracted to me. I just noticed he wasn't really putting in much effort to get to know me at such an early stage. I felt like I was trying very hard to ask him about everything – his family, his hobbies and so on, and I felt like he wasn't looking me in the eye or wasn't trying as hard as I was getting to know him," Selina shared.
"Confessions week arrived and we were allowed to ask each other three questions. I just wanted to address the elephant in the room. The question was: "Is the lack of interest – like the lack of interest in getting to know me – the attraction and affection due to my nationality?" To which he replied: 'I'm not racist in any way… but yes'".
READ MORE: Why Domenica is 'so proud' that her conversation with Jack about period sex was featured on MAFS
While Selina grew up being bullied in elementary and high school for being one of the few Asian students, she's never had to address her race like this in a relationship before. And as she said on the show, race isn't something a person can change, unlike superficial things like hair color or fashion sense.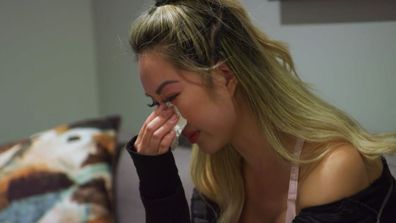 "It's hard for people of color to have the courage to ask these questions. It took a lot of courage for me to go there," she admitted. "But hopefully it will raise awareness of how people talk to each other, maybe they'll be a little more consciously aware of how they say things and how that makes people feel. J hope people will think, 'Maybe I shouldn't judge the book by its cover so soon and write people off because of how they look', and give people a better chance."
It remains to be seen how this confirmation will shake up Selina and Cody's marriage, and it looks like they'll be bringing up the conversation with the pundits at the first engagement ceremony on Sunday.
Married at First Sight airs Sundays at 7 p.m. and Monday to Wednesday at 7:30 p.m. on Channel 9 and 9Now. Catch up every episode of MAFS for free on 9Now.
In images, in pictures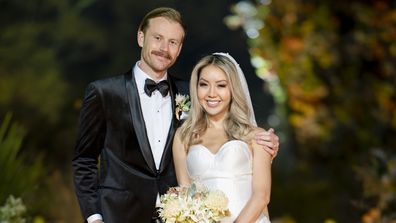 Selina and Cody's wedding album
Incredibly romantic and breathtakingly beautiful
See the gallery