HYU researchers given 15-day ultimatum to change topic title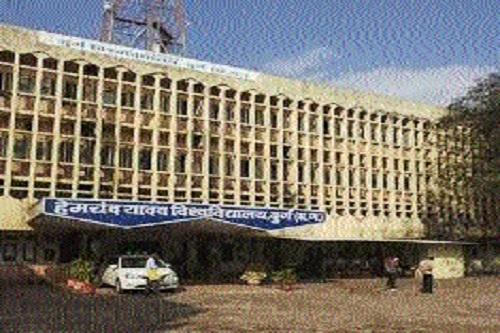 Staff reporter
DURG,
A Research Degree Committee (RDC) meeting was held at Hemchand Yadav University (HYU) Durg for PhD researchers on different topics.
During this meeting, the university called on external experts. When outside experts saw the researchers' synopsis, they expressed their displeasure. They said such long research topics should not be kept and also gave a 15-day ultimatum to change the title of the research topic.
In charge of the doctoral unit, Dr. Prashant Srivastava informed that the RDC meeting was held on Friday. In this meeting, 21 scholars from the field of English and Geology presented their PhD abstract in the meeting.
Seeing all these synopses, external experts recommended that the researchers change the title of the research. The external expert advised the researcher to deepen his research topic and add the topic. They said that the doctorate title should be relevant.
The short and understandable title only indicates the level of readability and researcher. A researcher in the field of geology is carrying out research work focused on the limestone cave of Bastar. When he presented his synopsis, outside experts refused to accept his doctorate as research. They said that the limestone cave study cannot be called research. There are many limestone caves in the country like Bora Cave in Kashmir and Andhra Pradesh. The researcher should make a comparative study of Bastar and other limestone caves. Along with this, other aspects like the surrounding nature, the formation process of the cave should also be studied. English literature scholars, as usual, took a synopsis to do a doctorate on writers like Mulkraj Anand, Habib Tanbir, Harishankar Parsai. Experts said that a lot of research has been done on these writers. What's new in there? Either they study different aspects of it, or there are many new writers researching them.