Future topic of Cooloola for the forum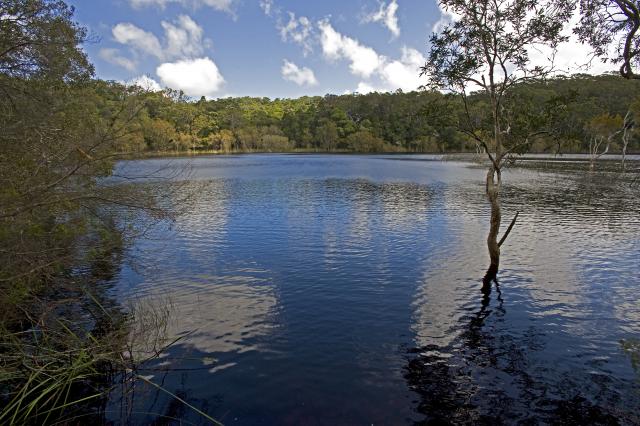 Community groups, Protect Our Parks and Keep Cooloola Cool, are hosting a public forum to help address public concerns stemming from the state government's proposed development plans for Cooloola National Park.
Keep Cooloola Cool manager Matt Noffke said the forum will feature expert speakers on a range of issues.
He said the information was key to understanding the extent of the national park development program, its impacts and ways in which concerned citizens can act to avoid these impacts.
Mr Noffke said local community groups were providing this public information forum in response to the state government's failure to transparently engage with the public on the details and implications of their development plans. .
"These plans very profoundly affect public conservation assets that Queenslanders hold very dear and precious," he said. "Yet we're all told, 'move on, there's nothing to see here'. In fact, there's a lot to see here, and it's not pretty.
Forum organizers report that the scheduled sessions cover a wide range of issues.
The event will begin with a Kabi Kabi smoking ceremony and also some Kabi Kabi words that say the rating systems do not recognize them or their knowledge of the land and culture.
Protect Our Parks manager Greg Wood will provide a summary of the background to the project, details of the development and an overview of how people can best voice their concerns about it.
Wildlife Queensland Chairman and co-author of the Queensland Nature Conservation Act (NCA), Peter Ogilvie, will describe the cardinal principle's vital function within the NCA and how this development project will act to destroy it.
The concept of ecotourism and the ability of development in the park to impact wildlife and wilderness will be implemented by Ronda Green, a highly accredited wildlife expert and wildlife tour operator.
"The forum program will go beyond the very important negative issues by also featuring a section on regenerative tourism," Mr. Noffke said.
"This compelling new discipline empowers communities to assess and achieve optimal development outcomes for their needs, rather than having those needs ignored and damaged by remote planning and economic exploitation."
This introductory session will be led by Dianne Dredge, partner of The Tourism CoLab and key facilitator of community redevelopment programs currently underway in locations such as Mallacoota in Victoria and Flinders Island in Bass Strait.
The forum will be held at Cooroy Memorial Hall on Saturday July 2 from 1-4:30 p.m. Forum organizers advise that places are limited and ask people to register by emailing protectparks@internode.on.net
For more information, visit protectparks.net/events