Digital Archive of Local News Topic from the Historical Society Friday Program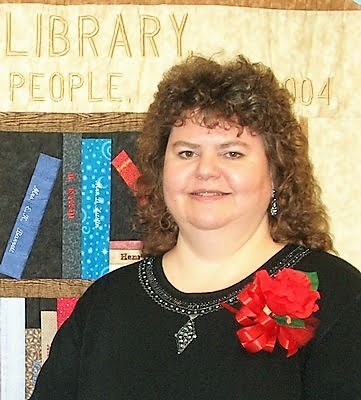 ~ by Chuck Offenburger for the Greene County Historical Society
When the Greene County Historical Society meets this Friday, May 6 at the Churdan Public Library, members and guests will learn about "Mining Digital Treasures from the Archives."
Established in 2012 and growing impressively ever since, this "Greene County Archive" is freely available online 24/7 and worldwide at the Jefferson Public Library website. They are a collaboration between the county's six libraries, local newspapers, local government agencies and donors.
"We get usage statistics every month, and it's always fun to see how many users we get from countries around the world," said Jefferson Library Director Jane Millard. "You always wonder, 'Who are these people and how did they get interested in some of our history in Greene County?' "
The largest volume of material in the archives are digitized county newspapers – all of them. The oldest records on the site are the 1856 US Census Report for Greene County.
"We built the archive in two phases, with a lot of public support," Millard said. "In fact, writing the grants and finding matching funds for both phases was the easiest fundraiser I've ever done. This tells you how much the public supports having archives as accessible as ours. If you can do a search on Google, you can easily use our archives.
She will lead the presentation on Friday, but it was developed with all the librarians of the Greene County Library Association. These include Millard, Shari Minnehan in Churdan, Diane Kafer in Grand Junction, Wendy Johnson in Scranton, Cara McCoy in Rippey and Kimberly Bohnet in Paton.
The Churdan Library has special equipment that will allow presenters to use the library's website while projecting it onto a large screen, so the public can see and follow as Millard demonstrates how to access specific materials.
Friday's event will open with a library lunch at noon, provided by members of St. Columbkille Catholic Church. The cost is $10 and members must confirm their attendance with their historical society's community contacts. Others are also welcome for lunch and must make a reservation with Program Director Margaret Hamilton at 515-386-4408.
The free program will begin at 12:45 p.m.