David Fisher hasn't come across a topic he can't write about | The Riverdale Press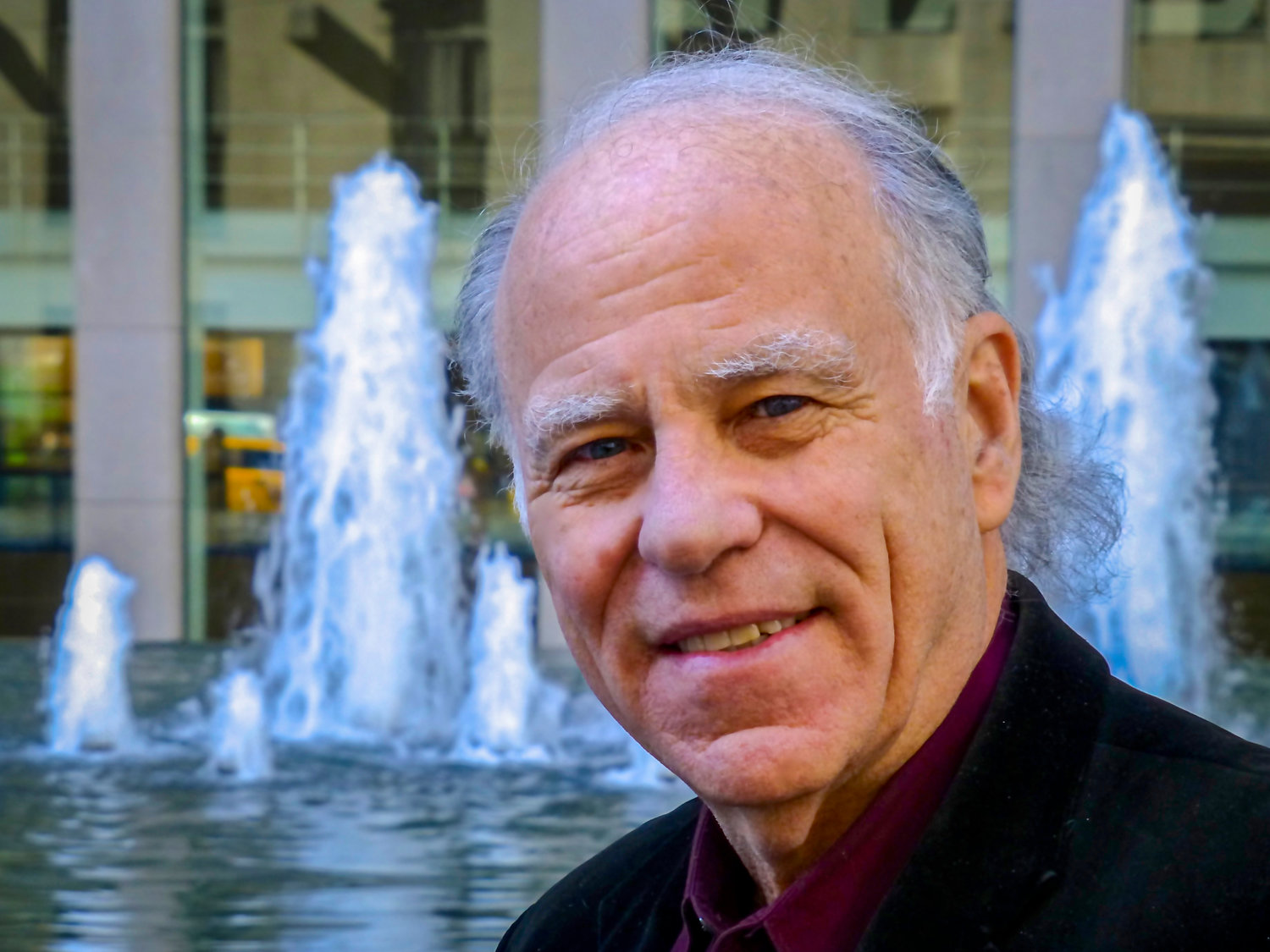 By ETHAN STARK MILLER
Not every author can create books as diverse as the first tell-all of a professional hitman, a ghost-written biography of famed lawyer Johnnie Cochran, and a book about how to talk to a cat about company.
Yet these are just some of the works that fill David Fisher's self-written library.
"Name one area, and I've worked on it and written about it," Fisher said.
In fact, the North Riverdale author has his name on more than 80 books, 25 of which have been New York Times bestsellers.
And Fisher has two new books coming out in June. The first is "Kennedy's Avenger: Assassination, Conspiracy and the Forgotten Trial of Jack Ruby," based on the transcript of the murder trial of Jack Ruby, who was convicted of murdering John F. Kennedy's alleged assassin, Lee Harvey Oswald.
It's the fourth in a series of collaborations between Fisher and Dan Abrams — an ABC News legal affairs correspondent — on landmark trials. The other three focused on trials involving Presidents Abraham Lincoln, Theodore Roosevelt and John Adams.
His second book is a novel: "The Executive Order". It's an update to the classic "It Can't Happen Here" by Sinclair Lewis, about the idea of ​​fascism coming to America. Fisher had to reshape and change "Executive Order," a book set in the future, because of what he says is its growing similarity to current events involving former President Donald Trump.
"As I wrote it, everything I wrote came true," Fisher said.
For example, a big theme in the book is the dangers of presidents taking advantage of special powers, like the War Powers Act, to gain unilateral control of government.
"And then Trump started trying to use them, the War Powers Act and things like that," Fisher said. "And so, I had to make changes there."
Fisher also changed the perspective of the book, moving it from third to first person. That way, he could use the main character to wink at the audience – make funny asides and remarks referencing current events.
While "The Executive Order" is primarily political commentary, Fisher said, it's also an action-adventure story, where the protagonist is a disabled veteran who gets around in a "deluded" wheelchair.
Fisher has had the writer's spark pretty much since he was a young kid growing up on Long Island.
"The two things I wanted to do were be a writer and play for the Yankees," Fisher said. "And when it became clear that I wasn't going to play for the Yankees, there was only one thing left."
Shortly after graduating from Syracuse University School of Journalism, Fisher joined Life magazine as a reporter covering sports and youth culture. At the time, he was the youngest journalist to join the magazine's staff.
Fisher began writing books a year later, accepting a job writing a biography of Malcolm X for children. Soon after, he wrote the book "Killer" – the first revealing biography of a mafia hitman. He and the hitman, whom Fisher called Joey Black, went on to collaborate on several more books.
This series thrust Fisher into the world of crime reporting, to the point that a big story came straight to his front door.
"One day while I was living in town, my buzzer went off," Fisher said. "He was literally the guy who had been on the FBI's most wanted list, longer than any man in history. He had read my book and decided to surrender himself to me. So we actually arranged his surrender on the "Today" show.
That man was John William Clouser, with whom Fisher would later collaborate on a book about his experience on the run from the FBI: "America's Most Wanted Man."
But that's not the whole crime for Fisher, who says he will write about almost every topic under the sun – especially sports, humor and politics.
Most recently, he was a ghostwriter for "Crippled America: How to Make America Great Again," Trump's 2015 presidential campaign book.
Although politically liberal, Fisher said he had no problem writing the book because he believed Trump had no chance of securing the Republican nomination, let alone winning the presidency. Fisher, however, drew a line in the sand when he refused to write down some of the negative things Trump wanted to include about reporters.
In order to get a feel for Trump, Fisher spent a few days traveling with the then-presidential candidate.
"He was the most interesting combination of the most narcissistic, self-centered, anxious person I've ever met in my life," Fisher said. "And it was fascinating"
Trump never really cared about the contents of the book, Fisher said. In fact, he speculated that Trump never even read the manuscript.
"What was most important to him, more than anything, was the photos," Fisher said. "He wanted pictures of each of his buildings in the book."
Although Fisher isn't a fan of Trump, he said he ultimately doesn't regret writing the book because he didn't think it helped Trump win in 2016. Simply put, Fisher thought Trump was a fascinating figure who is iconic to America today, and he jumped at the chance to delve into the real estate mogul's psyche.
Aside from her bestsellers, Fisher says her favorite book – "Conversations with My Cat" – didn't sell a single copy in the United States, but was a bestseller in France and Israel. It's a humorous book where Fisher plays out an imaginary conversation between himself and his cat, who shares the feline backstory with him.
"At one point he explained to me that every kitten learns to behave around human beings," Fisher said. "And the basic philosophy governing all cat-human relationships is: you scratch my back, you scratch my back."
The coronavirus pandemic hasn't drastically changed Fisher's life as he's never really been a fan of promoting his books in person in the first place. And writing has always been a solitary career for him — in contrast to his wife, a neighborhood yoga instructor who taught classes in different places before the pandemic hit.
"I always spent my days sitting at a desk by myself," Fisher said. "The romantic image of a writer, common throughout the world, is created by a writer sitting alone in a room."
Want to read this story in print? Click here