Africa: Press conference by HE Prof. Mohammed Belhocine, Commissioner ESTI Subject – Progress at the Pan-African University (UPA)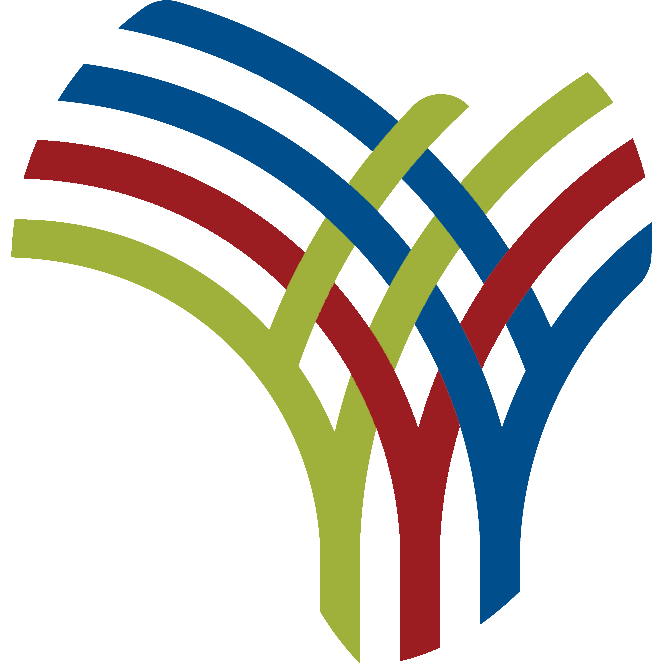 INTRODUCTION
Ladies and gentlemen,
Dear media professionals,
Let me first of all thank the government and people of Zambia for their warm welcome and for the excellent organization and working conditions. I am very happy to be in your company and especially to make this statement on the great progress made by the Pan-African University since its creation and its operationalization.
The Pan African University (PAU) was established following a decision by the Assembly of Heads of State and Government of the African Union in July 2010 in Kampala, Uganda (Assembly/AU/Dec.290 (XV)).
The AUC launched the Pan African University as a flagship continental initiative in December 2011. It is a continental university offering postgraduate programs (Masters and PhD) with the aim of establishing an academic network of existing postgraduate and research institutions and inject highly qualified human resources that will help boost the development of our continent, Africa.
The Pan African University became operational in 2012 with the first influx of students. Today, the University has four poles spread over the continent, namely:
Water and Energy Sciences (including Climate Change) (PAUWES, Tlemcen, Algeria);
Basic Science, Technology and Innovation (PAUSTI, Juja, Kenya);
Life and Earth Sciences (including Health and Agriculture) (PAULESI, Ibadan, Nigeria);
Governance, Human and Social Sciences (PAUGHSS, Yaoundé, Cameroon);
A space science institute (PAUSSI) will start up in South Africa.
All these institutes offer courses in specialties related to their area of ​​specialization. For example, PAULESI in Ibadan offers training in plant breeding and medicinal plant research, which are promising areas aimed at improving crop quality and using plants for health purposes.
As part of their research work, students of the Pan African University Institute for Science, Technology and Innovation (PAUSTI), based in Juja, Kenya, have developed several inventions with patents, also aimed at improving diet quality and thus provide adequate endogenous nutrition. responses to local nutritional problems.
Admission of students
With regard to student admission, the number of applications received by Pan African University has increased significantly over the past eight years. For example, between the academic years 2017/2018 and 2018/2019, the number of students who applied to join the Pan-African University Institutes increased by 241% (from 5,403 to 13,048). Likewise, the number of applicants increased to 14,007 in the 2020/2021 academic year.
Scholarships and country representation
During the period 2012-2021, the Pan African University provided scholarships to 2,600 students (830 women and 1,752 men) from 51 African Union Member States. This breaks down into 2000 MSc/MA and 600 PhD scholarships. These are rounded numbers.
Regarding the number of Member States benefiting from the Pan African University scholarship, it has gradually increased from 21 in 2012/2013 to 53 in 2021/2022. This means that to date, 53 Member States of the African Union are represented within the University, proof of the increased interest it has been able to arouse over the years.
student diploma
Since 2012, the year PAU was created, 1,617 students have graduated (1,081 boys and 536 girls). The number of graduates has steadily increased over the years as the university gains visibility, traction and relevance in terms of its academic programs which have proven to be relevant to the development challenges currently facing our continent. .
New programs
Highly concerned with the quality of education, one of the main institutes of the University, PAUWES, will launch the masters program in climate change in response to the destructive impact of climate change on the lives of Africans.
At the Pan African University, education is not the exclusive preserve of AU leaders. The promotion of research and innovation is also part of our structuring missions.
With this in mind, we urge our students and academic staff to contribute to scientific knowledge and the advancement of Africa through their scientific reflections and technological innovations.
Scientific productivity
During the period 2012-2021, Pan African University students and staff published approximately 600 articles in peer-reviewed journals. More than nine (09) patents have been filed.
Innovative and relevant research
Most of the research work of PAU students promotes sustainable and quality agriculture on the continent.
At PAULESI, for example, there are students who are currently conducting research to assess the genetic potential of existing taro varieties in Benin through agro-morphological and molecular characterization. This research will contribute to the conservation of endangered plant genetic resources in Benin and above all will pave the way for the development of resistant varieties to fight against tragic fungal diseases.
Another student is also working on some African cassava genotypes for carotene yield and cassava mosaic resistance (CMD). The aim of this study is to improve the high content of beta-carotene (a precursor to vitamin A) in cassava through biofortification to help reduce vitamin A deficiency in the continent.
Another PAULESI student involved in research activities with IITA. His research focuses on "Diversity between Phytophthoracolocasiae isolates and Taro [Colocasiaesculenta (L.) Schott] Populations of Nigeria and Benin Republic and some prevalent microflora". The objective of this work is to revive taro production in Nigeria and Benin Republic for the development of disease management strategies.
Entrepreneurial skills
When it comes to entrepreneurship, it goes without saying that we lead our students not only to nurture the entrepreneurial culture, but also to translate their hard-won academic knowledge into workable and productive development solutions for the well-being of their country. 'origin.
This is the main reason for setting up entrepreneurship centers in our various Institutes.
In the same vein, last year, the Pan African University launched the first edition of the PAU Innovation Challenge as another effective way to develop the potential of our students in initiating innovation solutions. We have renewed the experience this year with the second edition and we hope that in the near future it will be more than a tradition but a legacy.
Moreso, mindful of the educational needs of African youth, the Pan African Virtual and Electronic University was launched in December 2019. We aim to increase the accessibility of academic and vocational training across the continent.
PAU promotes Africa's human capital!
As a higher education institute promoting quality and exemplifying excellence, PAU has recorded several alumni success stories. We can count, one of our former students from Côte d'Ivoire (2nd promotion of students from the UPA) who held the position of Deputy Regional Director of the Ivorian Electricity Company.
We can also cite, for example, another former Rwandan student who works for the International Center for Tropical Agriculture.
A former student from Zimbabwe (3rd group of students from PAU), who is an engineer working in WASH, and last but not least,
A former student from Burkina Faso (1st cohort of PAUWES students), who is the CEO of a Salarkoodo company. This former student was also selected for the Women Entrepreneurs in Africa 2019 project conference and was shortlisted for the Africa Prize for Engineering Innovation 2019.
Just like these few alumni, PAU has trained thousands of students who are succeeding today in their respective countries, on the continent or around the world.
Infrastructure
To help the Pan-African University to strengthen its structure and acquire better profitability, relevance and usefulness, important actions have been undertaken.
In terms of infrastructure, the construction of the Rector's Headquarters in Yaoundé in Cameroon is progressing at a satisfactory pace.
Meanwhile, PAULESI commissioned its administrative block building last March. And the Host University of PAUWES, the Abou Bekr Belkaïd University of Tlemcen, has consolidated its buildings.
Challenges
Such an important undertaking is not without its challenges. And the UPA has some of those challenges that the Commission is trying to overcome. Among these are:
The consolidation of the governance structure: The recruitment of a rector and a vice-rector. These positions have been vacant for some time. Filling them will give stability and efficiency to the administrative management of the PAU
Financial sustainability is another challenge and we intend to continue working with many of our bilateral or multilateral partners, including the African Development Bank, which supported the early stages of development of the PAU.
Finally, a third challenge is to obtain continental and international PAU accreditation by fulfilling all the required criteria.
These challenges should not hide the immense achievements that I mentioned above, because they say a lot about the true pan-African dimension of the University and the quality of the training offered.